Welcome to Cobra's instructional video on the Cobra Flight Pod! By the end of this video you should:
- Know the dos and don'ts regarding the Cobra Flight Pod
- Know how to get in and out of the Pod
- NOT tape over the rest of this video
Okay! Now, to get started, lets introduce our Cobra Jetpack Trooper turned Flight Pod pilot: Jimmy! He's just decided to move up to the Flight Pod Corps!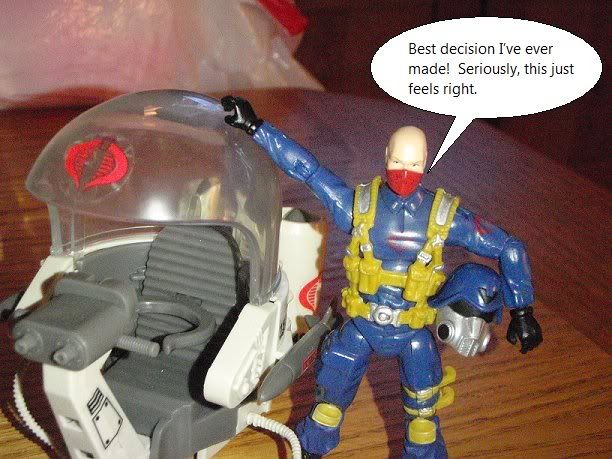 Jimmy is very proud to fight for Cobra, and knows that Cobra always stays ahead of the crowd with the latest state of the art technology. The
latest
!
[Enter your Flight Pod now]
Inside his Flight Pod, Jimmy has an advantage on the field!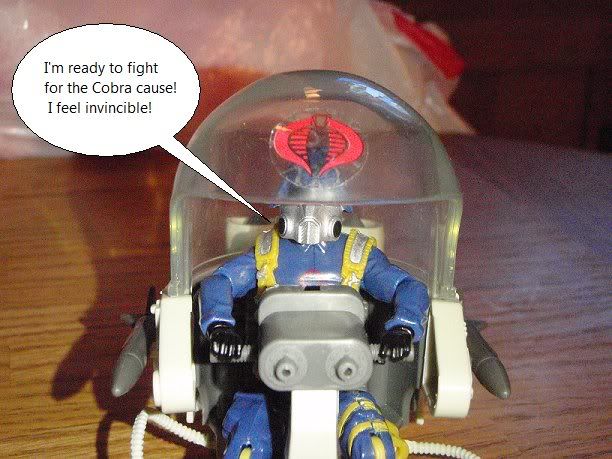 Congradulations! You're now inside a Cobra Flight Pod!
[You may now test fly your Pod]
Now that you've mastered the Cobra Flight Pod, pay close attention as we explain the important Dos and Don'ts involving the Pod.
DON'T GET DISCOURAGED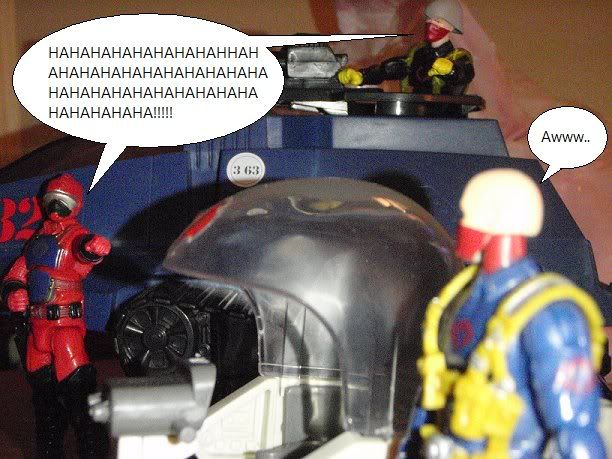 It is possible that other Cobra brothers may look down upon you, as they do here to Jimmy. Jimmy was discouraged by the laughter from the HISS Tank crew. Here's what Jimmy shouldn't have done, and what can happen when you get discouraged.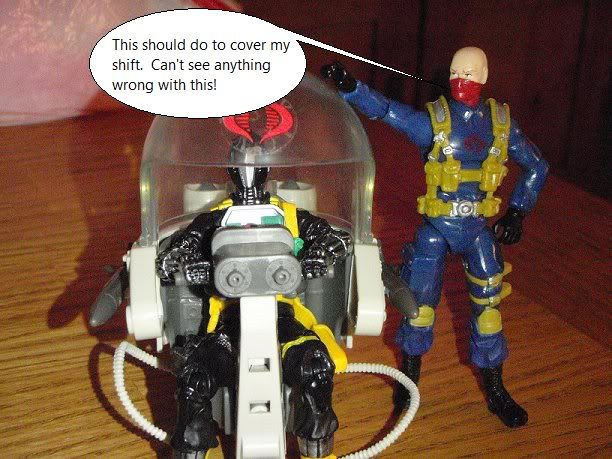 Jimmy shrugged off his duties to Cobra, and broke one of Cobra's top rules: NEVER PLACE A B.A.T. IN ANY VEHICLE. They cannot perform complex tasks, and, will destroy everything in sight or crash immediately (or both).
Remember, though, there are other ways to be discouraged. For instance: friends can offer advice. In Jimmy's case, he took it the wrong way:
Another rule is about to be broken, all from being discouraged: NEVER DEVIATE FROM ORDERS. A jetpack is a jetpack.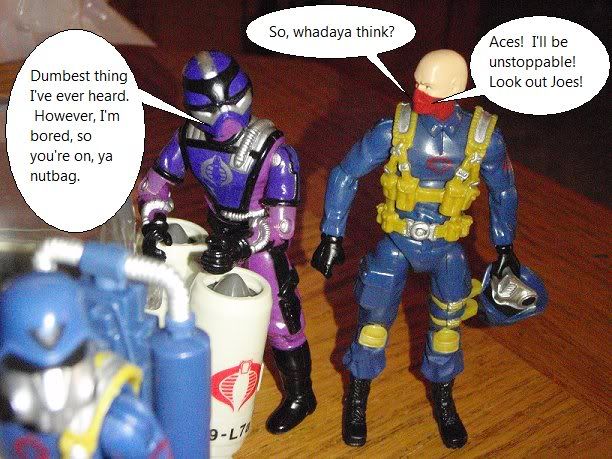 Remember: Techno Vipers are constantly repairing equipment. If they say they have nothing better to do, report them immediately.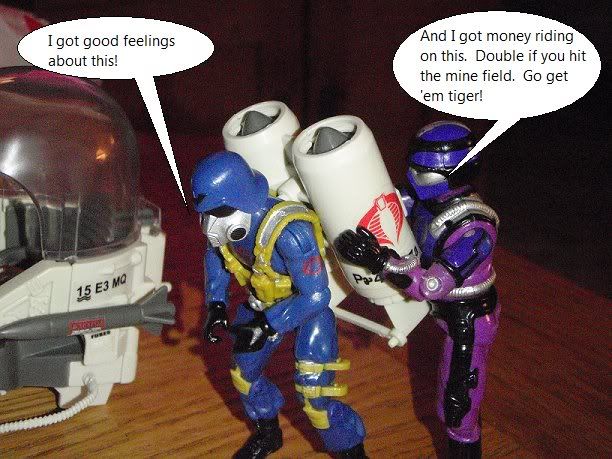 Jimmy has initiative, but,
Cobra doesn't pay you for that.
Never deviate from orders; never abuse equipment. Though Jimmy didn't die, he'll think twice before leaving a Cobra Flight Pod without it's turbines!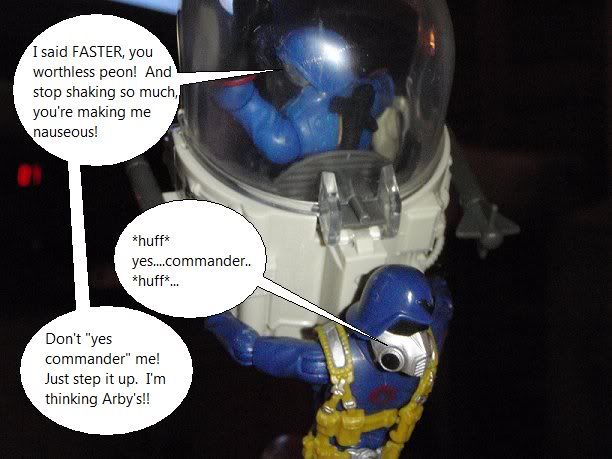 Congradulations! You now have clearance to pilot the Cobra Flight Pod. Keep Jimmy and his follies in mind, and as a final reminder: Never abuse equipment. If it can be removed easily, it doesn't mean that it should be. Nor should it be used for experimental purposes.