Heres an OG character inspired by the G.I. Joe Resolute Ninja Training Sequence.
I dug the look of the shaved head and face covered so i decided to use that as a base for a custom.
Hes trained in the Arashikage school of Ninjutsu. He's former Special ops and trained in almost all Warsaw Pact arms.
His preference is stealthy up close mellee attacks but relies heavily on his comando trianing too.
He's basically what my Ideal version of Snake Eye would be.
Hes a Tan Duke head i got off a Sigma Strike Duke that i got off Monte, he had done the hard work of shaving the head..i just cleaned it up.
I used some material i had lying around for the wraps and belt. The body is a Paratrooper Snake Eyes.
He's also a trainer Paratrooper, hence the FA duke Mask. Its for when he dives.
Lt Stryker is disfigured too thats why he chooses to keep his face covered. A happy accident of this is that the material stained his face black so eh looks all burned up.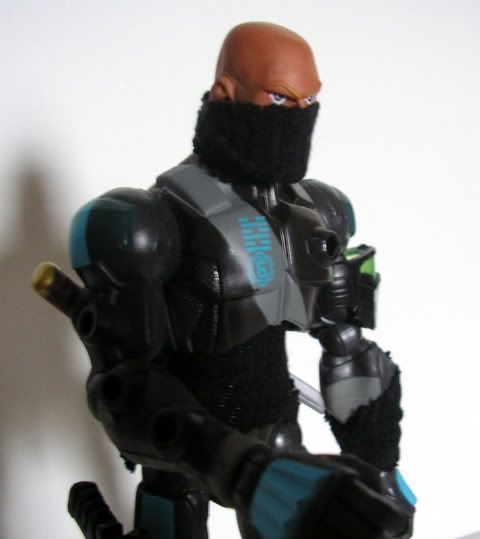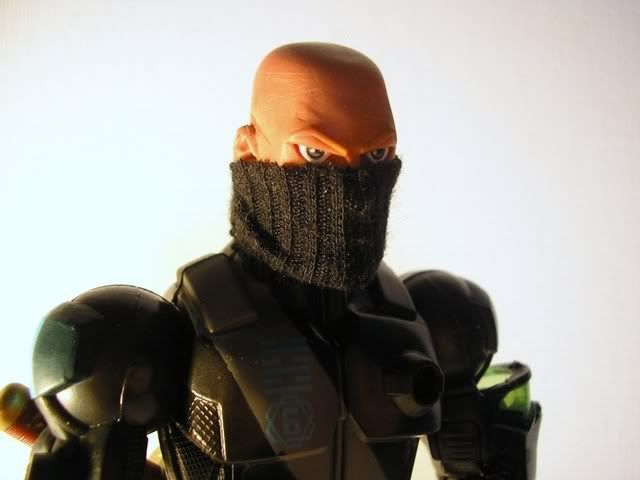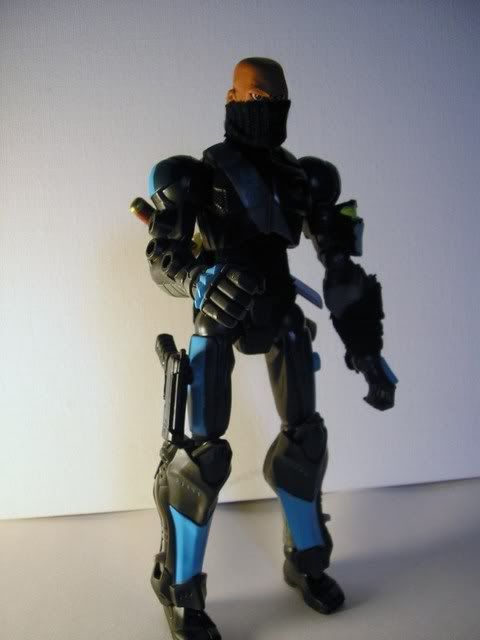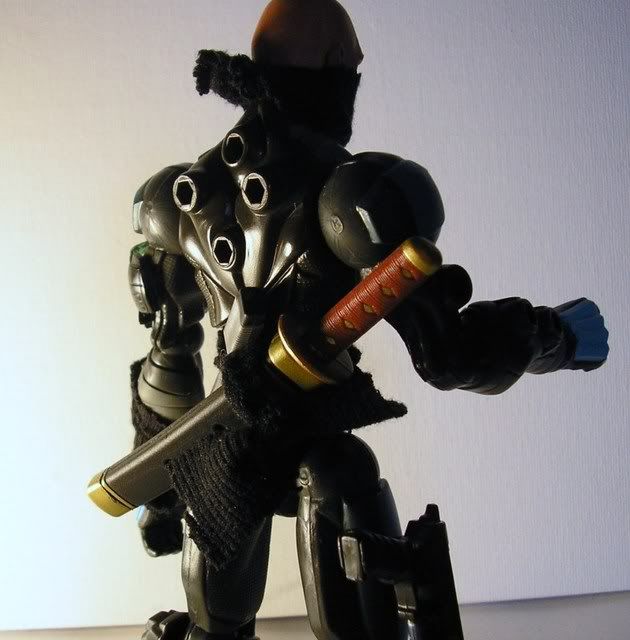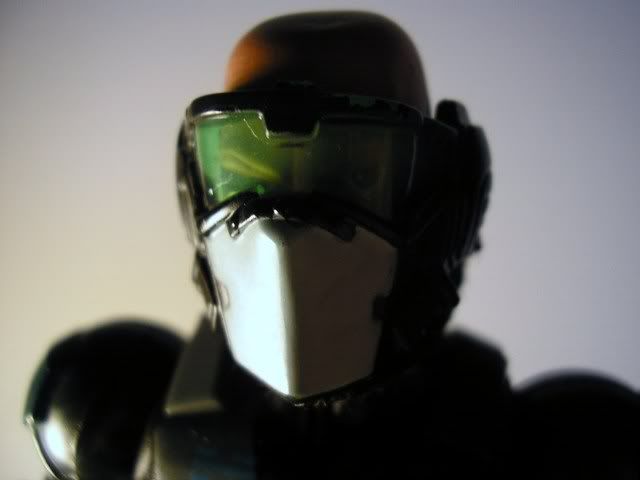 Thanks for looking